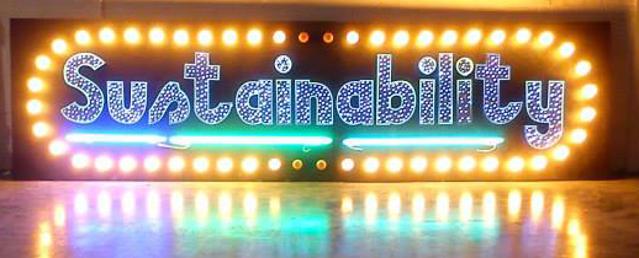 'Sustainability' 1m x 4m (metal, wood, plastic, paint, neon, bulbs, LEDs) 2014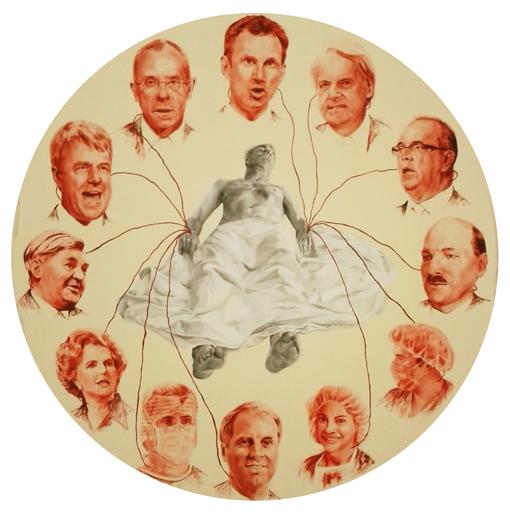 NHS Boogie Woogie (Oil on Canvas) 2013 circumference 132cm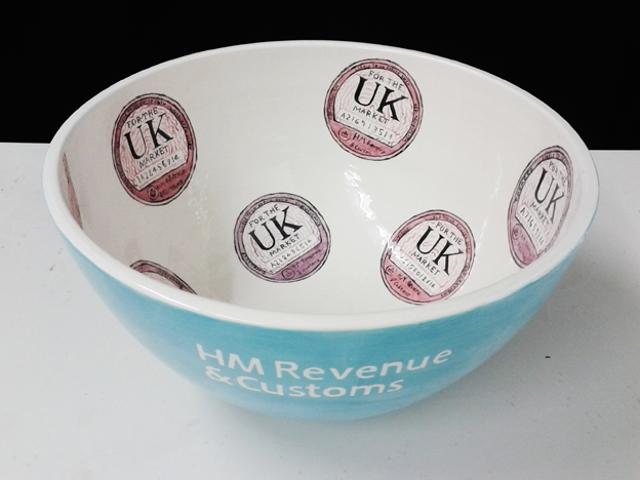 News International Fruit Bowl
The unofficially official fruit bowl from the NI group limited (Purveyors of the Sun, the Times, and the Sunday Times in fine newsprint since 2011). This bowl forthwith celebrates the coming together of four talented individuals through the medium of painted glazes held within a ceramic vessel. The association between the aforementioned talented individuals and fruit (apples) is only circumspective, and any theoretical link made is thereby the intellectual property of the viewer.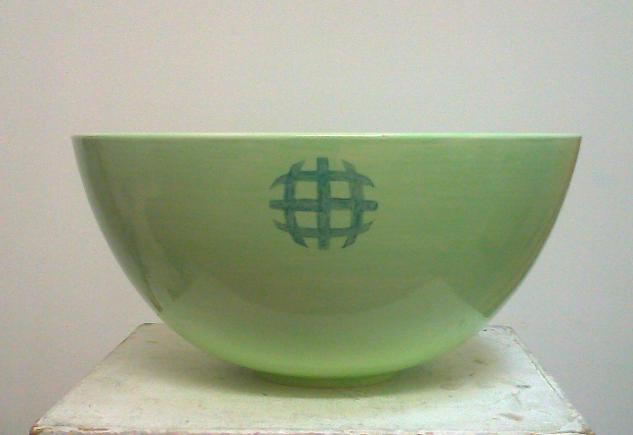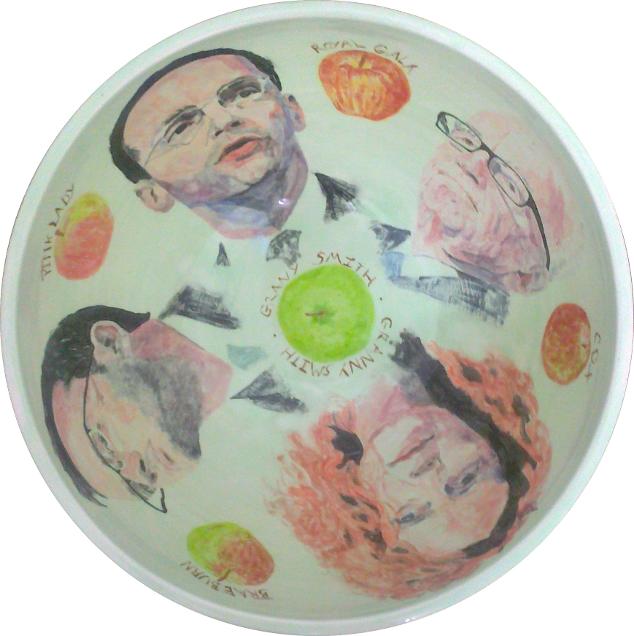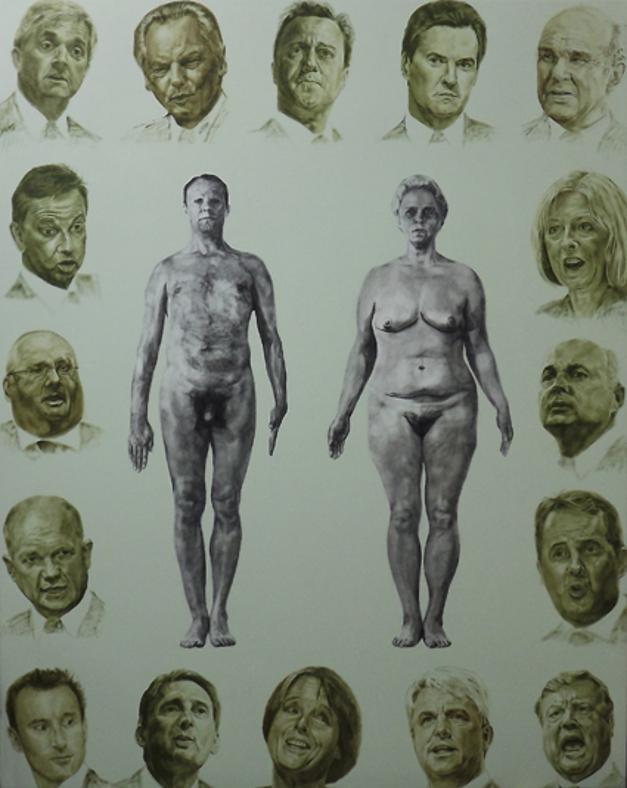 Societatis Magnae MMXI (oil on canvas 135cm X 171cm 2011)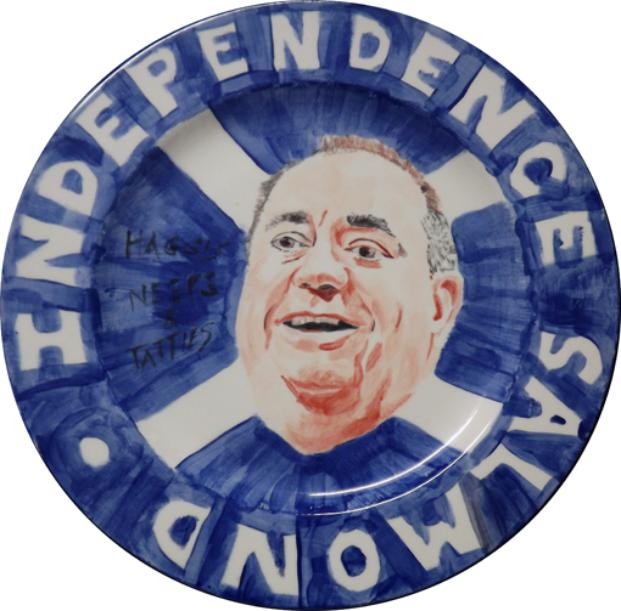 A six plate service set (sold as a set) made for the Scottish Referendum, featuring Alex Salmond, Nicola Sturgeon, John Swinney, Alistair Darling, Johann Lamont and Ruth Davidson.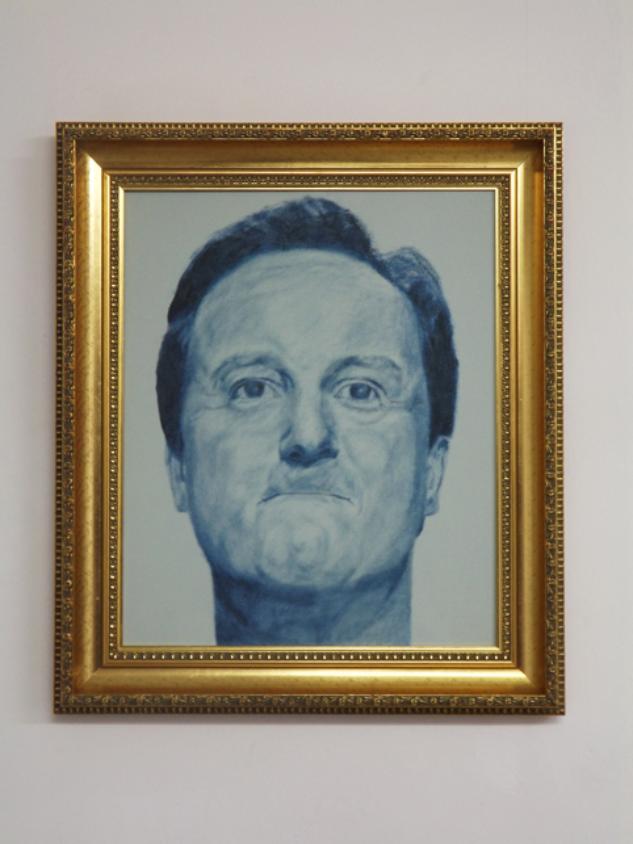 Call Me Dave (oil on canvas) 47cm X 55cm 2012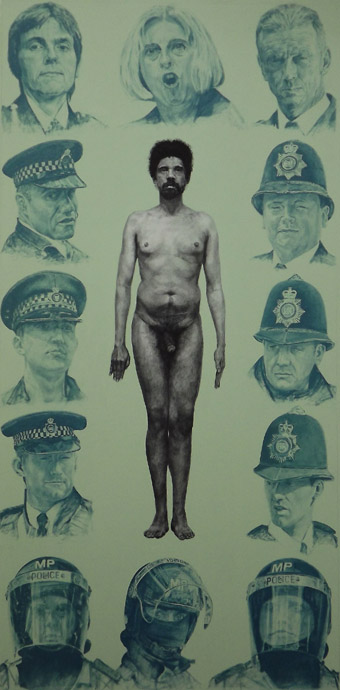 Metropolis (oil on canvas) 171cm X 82cm 2012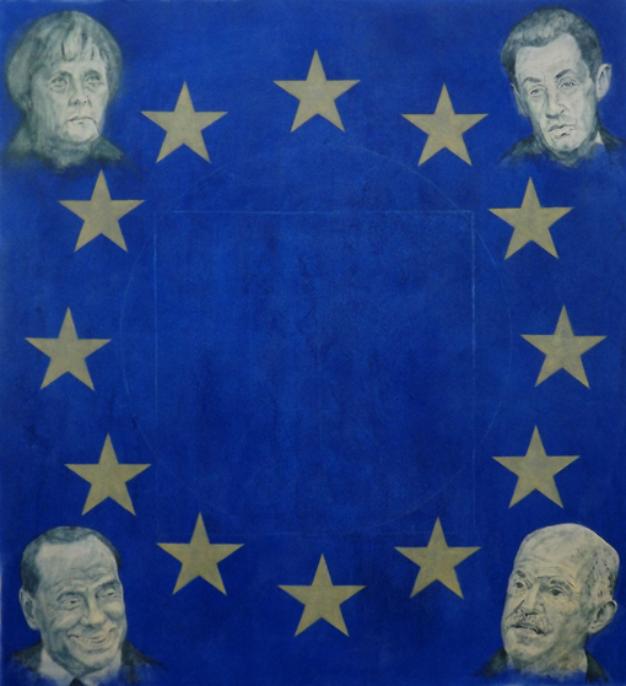 Euro Nostalgia (oil on canvas 127cm by 140cm 1012)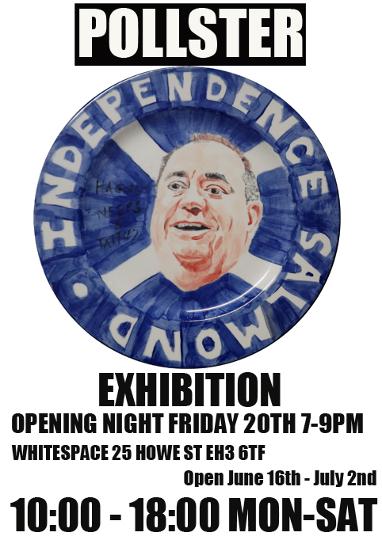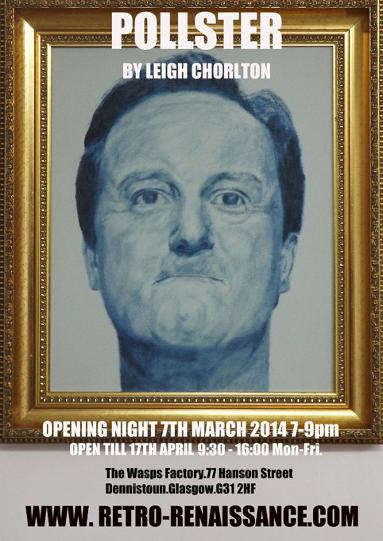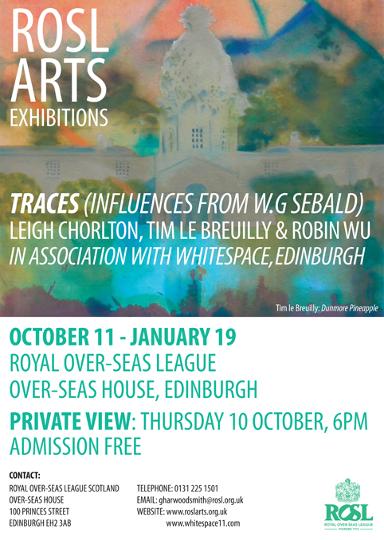 Welcome
Upcoming exhibitions
Traces (influences from W.G Sebald)
10th October 2013 till January 2014.
Royal Over-Seas League
100 Princes Street
Edinburgh
Art in Mind...Downtown
The Brick lane gallery, Brick lane, London, 28th Feb till 10th March 2013
Portraits
Whitespace gallery, Edinburgh 15.12.12 till 21.12.12
Older projects
Young Masters
Fundraising exhibition 18th June till 14th July 2012 at Rupert Cavendish Antiques, Kings Rd, Chelsea (Plus an auction 21st June)
Gallery 118, 118 Westbourne Grove, London W11 2RR showing work from September to February 2012
THE LYRIC HAMMERSMITH FUNDRAISING EXHIBITION 4 October 2011 - January 2012 30 John Islip Street London
London, SW1
An off-site exhibition at The Mint Hotel, Westminster click here for catalogue
THE LYRIC HAMMERSMITH FUNDRAISING AUCTION 3 November 2011 The Mint Hotel, Westminster, 30 John Islip Street, ßLondon, SW1
Young Masters 2011 Thursday 13th Oct till Sat 5th NovVenue: Sphinx Fine Art
125 Kensington Church Street
W8 7LP London
Hunted Projects: The Green Room Hawke & Hunter, Picardy Place, Edinburgh Thursday, February 24th at 8:00pm - March 19 at 12:00pm
Whitelines: Drawing Exhibition Whitespace, 11 Gayfield Square, Edinburgh, EH1 3NT www.whitespace11.com
11.02.11 - 17.02.11
Salon Vert (members show), The Embassy Gallery The Roxy, Edinburgh
22.01.11 – 30.01.11
On Voices
IETM International Convention. Glasgow
4th till 7th November 2010
The Hairdressers space, opposite stereo, 7 Renfield Lane, Glasgow
For info visit:-

Young Masters Revisited
Part 1 Sphinx Fine Art, 125 Kensington Church St, London W8 Private View: Tuesday 5 October 2010 | 6 - 9pm | RSVP Essential celia@thecynthiacorbettgallery.com
Part 2 The Old Truman Brewery, F BLOCK T2, London E1 Private View: Thursday 14th October 2010 | 6 - 9pm | RSVP Essential celia@thecynthiacorbettgallery.com
SunBear Gallery, 4 Lorne Street , Edinburgh
Preview: Friday 6th August, 6-9pm
.
Axolotl, 35 Dundas St, Edinburgh
Starting 06/08/10 preview Friday 6th 7-9pm
Catalyst Arts, Belfast
09/07/10 till 16/07/10
Group show with Work selected by Catalyst Arts from the Embassy Gallery 'Salon' exhibition in Edinburgh

Out of the Blue
studio artists exhibition
28th May till 10 June 10am till 5pm
Retro Renaissance
Part of Glasgow International Festival of Visual Art
16th till 30th April
Hanson Street Project Space
Wasps Studios
77 Hanson Street
Glasgow
G31 2HF
Mon-Fri 9:30am till 5pm
Sat-Sun 11am till 3pm
Closing Night 30th April 6-8pm with drinks and music